What to Expect On Your First Visit
Congratulations on choosing the best dentist in Pensacola for your treatment (at least, according to InWeekly and our patients!) We look forward to meeting you and taking care of all your dental needs.
Here's what you can expect on your first visit with us…
X-Rays and Medical History
Your first visit to our office typically includes an x-ray that allows us to view the structure of the jaw, the position of any teeth that have not yet erupted, malformed roots, tooth decay, etc.
This visit also involves a review of your medical history. When you share your medical history, be sure to provide complete, up-to-date information on your health. Let us know if you have experienced recent hospitalization or surgery, or if you have recently been ill. We also will need to know the names, doses, and frequency of any medications you are taking — whether prescription or over-the-counter products — and the name of your physician. Inform us of any changes in your health or medications. This information will help us select the safest and most effective method of treatment for you.
Appointment with Dentist/Hygienist
After this, you will see one of our dentists or hygienist, depending on the reason for your visit. We will be available to answer any questions or concerns you have about the procedure, or your smile. If you're interested in a consultation for a specific service, let us know when you call, so we can be sure to allow plenty of time to answer all of your questions.
New Patient Forms
Want to save time? Fill out our new patient paperwork online before your appointment!
Complete New Patient Forms
Frequently Asked Questions
How often do I really need to see a dentist?
Children, teens, and adults should all see a dentist for a regular checkup at least once every six months. Patients who are at a greater risk for oral cancer or gum disease may be required to come in more than just twice a year. We will help determine how often you should visit our office for regular checkups.
My teeth feel and look fine; do I still need to see a dentist?
Most dental problems do not suddenly appear, but are the result of years of poor dental hygiene. Even if your teeth feel fine, it's possible there are underlying issues that you are not aware of. This is especially true as you get older. By the time that toothache comes around, it's probably well past the point when you should have seen a dentist. But if that's you, don't worry! We see patients all the time who know they should have seen a dentist years ago, but didn't, so don't be embarrassed.
I'm embarrassed about my teeth and afraid to see a dentist. Can you help?
We actually hear this all the time. If you're embarrassed about your teeth, don't be! I promise you we have seen much worse than whatever dental issues you have! We know there are many reasons people have dental issues, and oftentimes it's completely out of their control! So, we will never judge you or lecture you. Our goal is to provide you with options that are within your budget and will result in that exceptional smile you deserve!
What type of toothbrush is best: soft, medium or hard?
Lots of people choose "medium" toothbrushes, but we actually recommend you choose the softest bristles you can. Why? Soft-bristled toothbrushes are less likely to wear down the enamel on your teeth, while still cleaning the surfaces of your teeth and gums. It's the same reason we advise patients not to use toothpastes that have abrasive elements, which many "whitening" toothpastes contain. The enamel on your teeth wears down naturally over time, causing many problems, so it's best to avoid speeding up that process if you can.
What is a cavity?
Simply put, a cavity is a small hole in your tooth. Cavities typically form due to tooth decay caused by plaque buildup that leads to enamel erosion. Cavities need to be treated quickly, to prevent infections, gum disease, and more serious dental issues.
What is a filling?
If you have a cavity in a tooth, we place a synthetic material to fill it and prevent infections. Nowadays, we mostly use a tooth-colored composite material for fillings, but there are exceptions.
What causes gum disease?
Gum disease is usually caused by untreated plaque and bacteria buildup. It can also be caused by smoking, grinding your teeth, or even by certain prescription medications. If you notice swollen gums, chronic bad breath, loose teeth, a receding gum line, or extreme sensitivity in your teeth, these may be indications of early gum disease. Fortunately, it is treatable if caught early! Make sure to schedule a cleaning as soon as you notice any of these issues.
I'm looking for a new dentist. Any advice?
If you're looking for a new dentist, the easiest thing to do is see what his other patients say about him. For instance, take a look at the reviews on our website, and also check out our Facebook and Google reviews. This is probably the best way to get unbiased information about whether a dentist is reliable, affordable and skilled.
How often should I change my toothbrush?
A good rule of thumb is every three months. For electric toothbrushes, you may need to change the brush head more often, since they typically wear down faster than regular toothbrushes.
If you have gum disease, we recommend changing your toothbrush more often: once every 4-6 weeks. Additionally, if you've been sick, it's a good idea to get a new toothbrush.
What age children do you accept appointments for?
We can see children who are at least 7 years old.
Any tips for taking care of my teeth between check-ups?
Besides the obvious things such as brushing and flossing, a few simple things include:
Use toothpaste that contains fluoride. If using a natural toothpaste, make sure it includes fluoride!
Drink water, especially after meals and drinks such as coffee, wine and soda. This will help get rid of acid and sugar.
Chew sugar-free gum. It doesn't just relieve bad breath, but causes your mouth to salivate, reducing acid and sugar.
What our patients say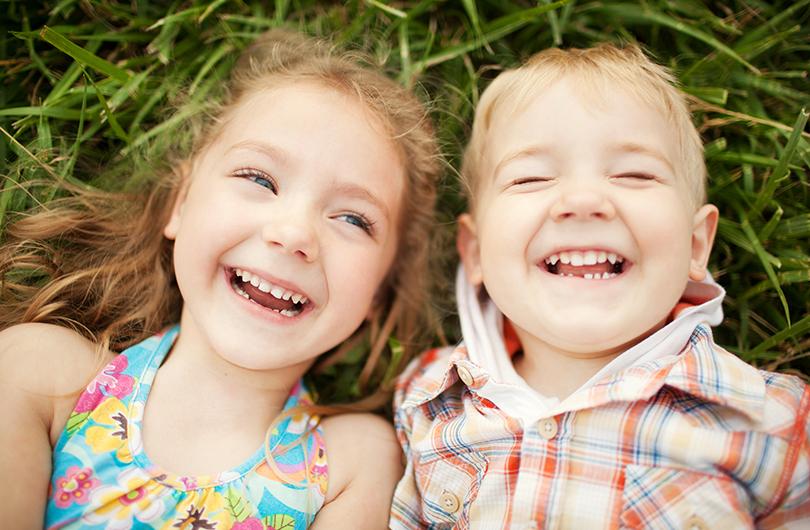 The staff is friendly and professional. They're on top of things and make rescheduling very easy.
Patient of Sorrento Dental Care, Google Reviews
Great experience with caring professionals. I moved from central Florida and finding a new dental practice that measures up to what I had seemed to be a daunting task. Not so with Sorrento Dental. All the staff is so friendly and helpful. A traveling hygienist was filling in today for my regular cleaning and she was awesome — friendly, knowledgeable and such a great personality. If you need good dental care I highly recommend Sorrento Dental.
Patient of Sorrento Dental Care, Google Reviews
Mrs. Christina W at Sorrento Dental Care is one of the kindest souls I have ever had the privilege of meeting.  Right from the beginning I could tell that she prioritized my well-being over everything. She did all that she could to help myself and my family financially, and to make sure I was comfortable and happy with the outcome. She is one of the absolute sweetest and most caring people I have met. I can't even begin to describe how grateful I am for Mrs. Christina, Dr. Rowe, and the entire Sorrento staff. Every staff member is professional and friendly, and I will never recommend another dentist.
Patient of Sorrento Dental Care, Google Reviews
Ready to Schedule an Appointment?